---
Celebrating 57 Years of Community Theatre
Since 1962, Waynesboro Players has brought our community together through all-volunteer productions. Together we have laughed, cried, and sung along with diverse characters both familiar and foreign. As we strive to adapt to the ever-changing times and cultural landscape, we too have found the need to adapt and change. The continuing renovations to the high school has created an opportunity for us to adapt to a new environment. This year you will find us in a more intimate venue at Waynesboro Golf and Country Club. We had a very positive experience there last year with actors, WGCC staff, and you all sharing your praises for the experience. This intimate venue means the shows will be up close, personal, and dynamically engaging.
With our new season comes a new name as well. While we will remain Waynesboro Players officially, for play productions we will simply be known as The Players. With our augmented new name, we are excited to bring you another community-driven season of theater.
This year we looked for shows that hearkened to the nostalgia of the past, but also wanted to bring current themes and plays to the stage.  As always, we are 100% reliant on ticket sales and generous donations of community members to bring our shows to life. We thank you and our many volunteers for making this all possible. We would also like to thank our current business sponsors:
Waynesboro Golf & Country Club
Fishburne Pharmacy
Phil and Mary Ellen Lemons
Vision Appraisal Services, LLC
Weaver Insurance Agency
Barnwell and Jones
Thank you for your interest in our 2019-2020 season. Tickets for The Outsider and Steel Magnolias can be purchased online. Debit and credit cards are accepted at the door for each show.
Upcoming Shows
The Outsider (Comedy)
written by Paul Slade Smith / directed by Emily Bump Girard
Ned Newley doesn't even want to be governor. He's terrified of public speaking; his poll numbers are impressively bad. To his ever-supportive Chief of Staff, Ned seems destined to fail. But a political consultant sees things differently: Ned might be the worst candidate to ever run for office. Unless the public is looking for... the worst candidate to ever run for office.
A very timely comedy. Shows surround the Super Tuesday primaries.
Auditions: 3f, 4m varying ages, January 11 & 12
Dates: February 28, 29 and March 6, 7 at 7:30pm / March 1, 8 at 2pm. Doors open one half hour before curtain.
---
Steel Magnolias (Comedy/Drama)
written by Robert Harling / directed by Danny Lee
There's nothing like a full day of beauty at Truvy's. Where else can you get life advice and a shampoo served up with equal parts wit and wisdom? As these dynamic, hilarious, and resilient friends share their lives with one another, their bond is evident. When tragedy shakes them to the core, the women learn from one another the strength and importance of friendships and memories that last a lifetime.
A perfect Mother's Day celebration.
Auditions: Feb 23; 6f ages 21 - 65
Dates: May 1-2, 8-9 at 2:30pm and May 3, 10 at 2pm. Doors open one half hour before curtain.
Past Shows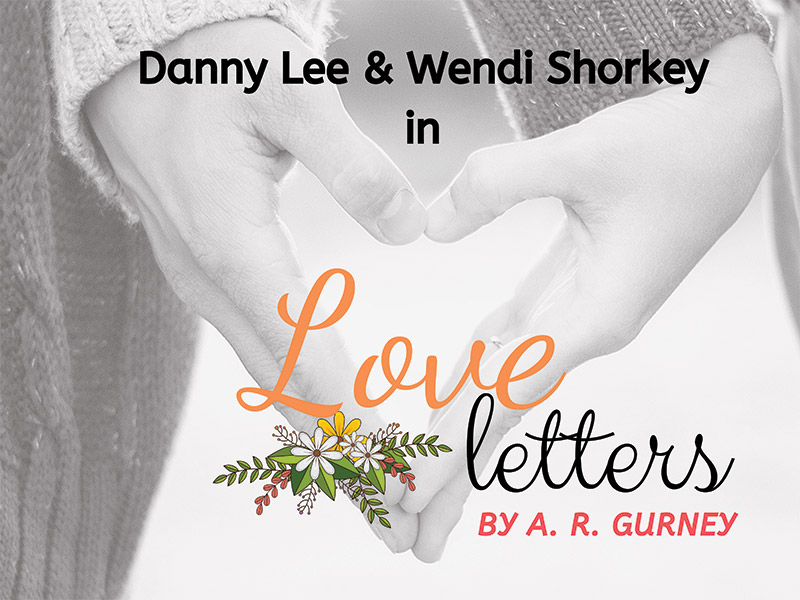 Love Letters (Drama/Comedy)
written by A. R. Gurney
Andy accepts an invitation to Melissa's birthday party, she writes a thank-you note to ask just why he got her "The Lost Princess of Oz", and a romantic friendship and correspondence destined to last for almost half a century is born.
A. R. Gurney's Pulitzer nominated play is a nuanced examination of the shared nostalgia, missed opportunities, and deep closeness of two lifelong, complicated friends. The Players is proud to present Wendi Shorkey and Danny Lee, real-life close friends, in this production.
---
Blue Moon Productions:
An Actors Studio/Workshop
The Actors Studio/Workshop meets weekly
The mission is to provide a safe, welcoming, and helpful venue for actors, directors, writers and anyone with an interest in the arts to test material, rehearse upcoming shows or try out auditions and to interact with others to achieve a more creative interpretation.
We will provide material for scene study, commercial audition material and all the
encouragement we can in order to help theater folk become more confident and experienced.
There will be a $10 per session fee to attend.
Workshops currently run:
Every 3rd Monday of the month. 6-8pm
Location: the Waynesboro Players Warehouse, 722 East Main Street, Waynesboro, VA
If you have any questions contact:
Steve and Lisa Winegard at BlueMoonProd23@gmail.com